FREQUENTLY ASKED QUESTIONS
How long will it take before you start the job, how long will it take to finish, and what is the work schedule of your crews?
The start date for a project will be determined by the schedule of the homeowners and materials delivery schedules. Normally jobs can begin a week or two after you have selected us as your residential general contractor. Depending on the scope of the job the completion date will be estimated for you before the job begins. You will be notified of any delay in schedule via email, and a project status list that we create for you and post in a location of your choosing for your review everyday. The details of job start date, work schedules, and completion time are determined on a case by case basis. No two jobs, and families are alike. We tend to try and schedule work for when the homeowners are not home to minimize intrusion in the family's home life. For families that prefer to have a member of the family home at all times that can be arranged.
Are you a full service or specialty contracting company?
We are a full service residential general contractor able to cater to all projects sizes.
Are the employees of your company certified?
All employees whose job function requires certification are certified for their particular trade or craft.
How much of your business is referral and repeat business?
Approximately 50% of our jobs are referred by previous customers. Customers who find out about us through other means are always given a list of homeowners phone number, email address, and address so they are able to view projects that we have completed, and talk with homeowners about their experience with Remodeling Guru. We only supply the information of homeowners who are willing to act as referrals for our company. We value our other customers privacy and do not release their information unless they have agreed to have it released.
Will permits be required to have our project started?
For all jobs that require them a permit will be obtained. Depending on your local laws a permit may or may not be required. For jobs that do require a permit we will handle procuring the permits, and making sure that the job is operating within the law.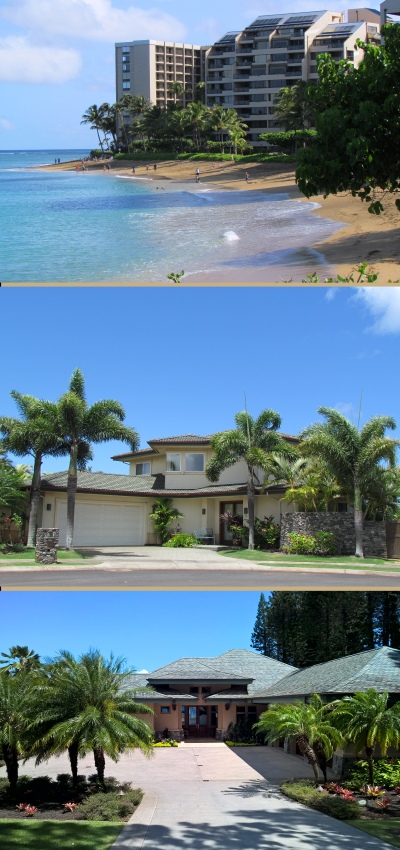 "Renovating your home can be stressful, to say the least, especially when those renovations are unexpected and immediately necessary due to a flood or mold situation (both of which we encountered). Mark Lightfoot and his crew and MDL Building really helped take a lot of the stress out of an unpleasant situation with his professionalism, knowledge, responsiveness, timeliness and, above all, excellent skill and craftsmanship. Our previously outdated and mold-infested Hawaiian hale (built in the early 1970's) is now a beautifully remodeled sanctuary for us to enjoy, live and relax in. We are forever grateful to Mark and his team for his sound advice on all aspects of our renovation—from mold detection and remediation at the outset, all the way through the design, planning and installation stages. Without hesitation, we highly recommend Mark Lightfoot and MDL Building for any building project, big or small!"
Many mahalos to Mark!
Jared and Tamara Krausen Esq.